How it all started…
In 2018, after 18 years in retail, Letizia closed its doors. The owner and director, Sam Letizia, shared his view that the market had changed in the high-end fashion industry and it was time to move on.
Initially, Sam moved from Perth in 1983 to begin work in the exclusive Milano fashion industry
in Italy – home to many of the world's most prominent clothing brands and manufacturers. He began his trade working in a buying office in Milano as the Assistant Buyer for Scandinavian clients that included such establishments as H&M.
During the 16 years in Milano, he also assisted buyers and designers in purchasing from some of the most quality fabrics and merino wool mills for prestigious brands. As well as, from silk mills in Como for the production of quality clothing and silk ties.
Through his involvement in the buying and manufacture of knitwear, shirts and
under-garments, Sam discovered his passion for accessories – namely silk ties, belts and of course – shoes!
In 1992 Letizia was inaugurated as a business in Milano operating as a buying office
in its own right for Scandinavian buyers.
Subsequently, the label Letizia was registered as a trademark within Australia in 1999 and the first shoe store opened in the prominent beachside location of Cottesloe, Western Australia in 2000. In August 2006 a second store opened in Claremont WA.

As well as being a brand in its own right, Letizia also continued to co-operate with fashion designers in Australia by coordinating productions in Italy.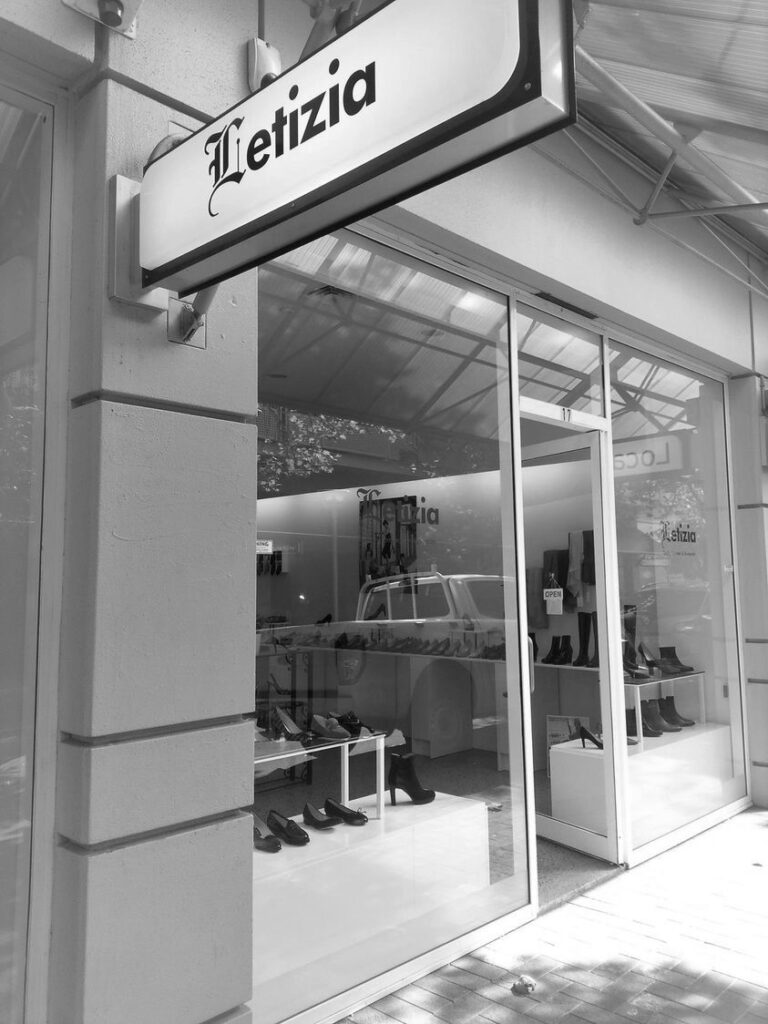 For over 30 years, Sam had taken on important roles in the industry between designers/buyers and Italian manufacturers for the high-end labels in Europe and Australia, as well as manufacturing quality shoes and accessories exclusively for his own stores.
In fact, Letizia shoes were selected also to complete the elegancy of Miss Universe Australia 2005, Michelle Guy
---
Sam admired quality brands around the world when it came to clothing and footwear and had the opportunity to meet some well-known label designers such as Jimmy Choo.
Travelling was also important during Sam's career in the industry. Visiting the Italian factories located in different regions of Italy allowed him to discover some amazing places throughout the country. Sam was fascinated by the beautiful landscapes, picturesque towns, its history and culture, and of course, traditional cuisines. Over many years, Sam got to know well his parents' country of origin and
became passionate enough that one day hoped to be able to show others the best of Italy. Furthermore, Sam opened a tour business offering a unique service of private tours, which he successfully operates www.myitalyyourway.com
He says, 'It's great to continue on being passionate about something you know best and being able to share that experience keeps you motivated.'
Sam Letizia
Founder of Letizia Shoes and MyItalyYourWay